Let Sunkissed Concierge enhance your next vacation by providing your home and beach essentials.

Many vacation homes don't provide guests with essentials such as linens, towels and beach items. Guests must either bring items from home and endure the frustration of packing, organizing and filling their car to the brim to get their load to the shore or spend valuable time shopping for items to stock their rental. Sunkissed Concierge is here to make your vacation experience more relaxing and enjoyable!
If you need to stock up on your vacation amenities including essentials for your bed, bath, beach, pool, crib and kitchen, then you found the right place! When you're looking for complete amenity rentals or just a few things to help make your trip to the Jersey Shore easier, we're here to help!
Sunkissed Concierge serves the following delivery areas in New Jersey for premium linen rentals, concierge services, vacation amenities and much more!
Avalon
Stone Harbor
Sea Isle City
North Wildwood
Wildwood
Wildwood Crest
Cape May
Ocean City
Diamond Beach
Mission:
Sunkissed Concierge, LLC provides professional concierge services to homeowners and vacationers to enhance their experience at the New Jersey shore. We provide home and beach essentials as well as customized services. Our knowledge, relationships and superb customer service skills are the pillars of our business to ensure we exceed your needs.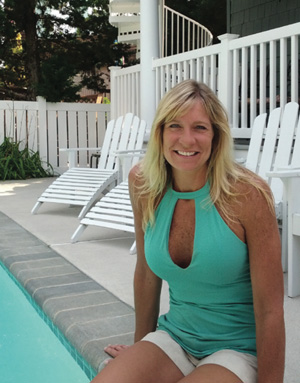 Owner Bio:
Sheila Straub is a longtime renter and resident of 7 Mile Island. Since 1997, Sheila has been staying in Avalon and Stone Harbor, not only as a renter but also as an owner of multiple island properties. Sheila knows first-hand the essentials required for renters and how exhausting and time consuming it is to prepare, purchase and pack for a beach house. Now, Sheila wants to do that—for you.
Following a 20-year career in corporate executive leadership, she has launched Sunkissed Concierge. Sheila's expertise, guidance and local knowledge will provide you with peace of mind and a no-hassle vacation.